Psychotherapy and Medication Management
Rusk Therapy is the private psychotherapy and medication management practice of licensed mental health professionals James Rusk, LCSW, and Joanna Rusk, NPP (Psychiatric Nurse Practitioner).

We provide private therapy sessions and mental health counseling and medication management for adolescents and adults in our Park Slope, Brooklyn office, and virtual telehealth sessions.

Our mental health guidance helps you overcome academic stress (bullying, etc.), trauma, family and relationship issues, and other life-changing events. And through medication management, treatment plans help you conquer drug addiction and regulate mood and mental health disorders.

We empower you to become your best self by establishing and achieving goals, learning new coping skills, and resolving difficulties. If you're motivated for a life-changing transformation, schedule your free call today.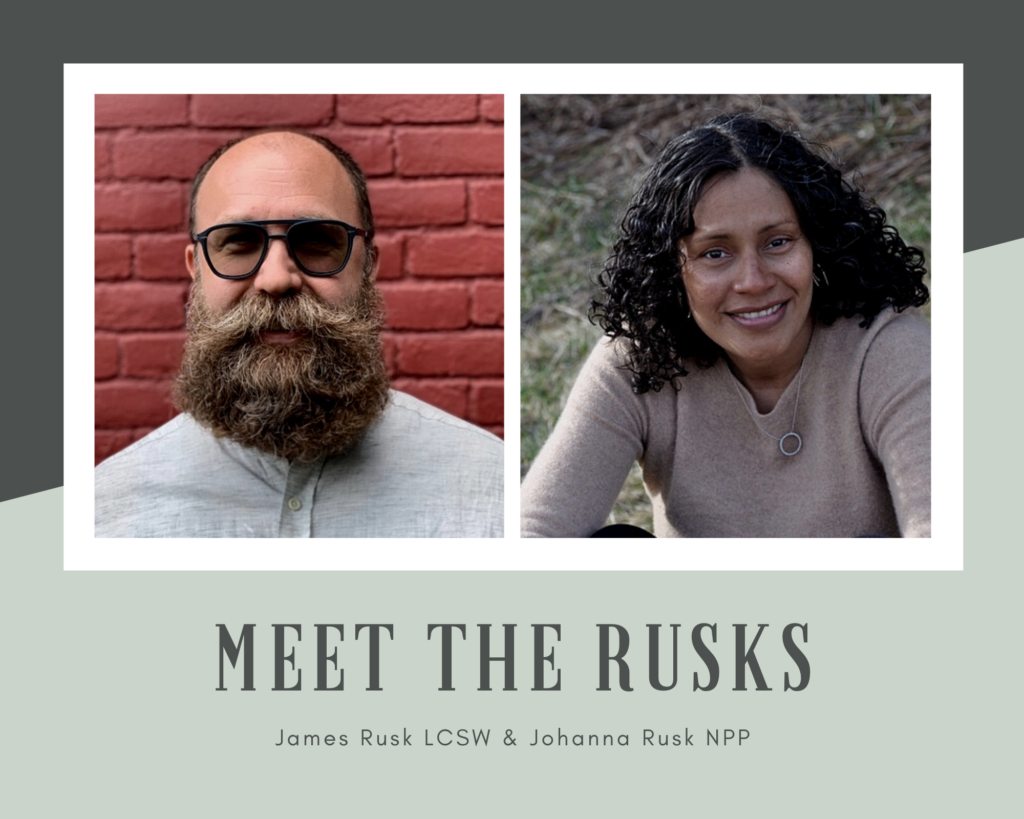 Schedule Your Free Call
Finding the right mental health professional takes a phone call, a first session, or a few sessions. We commend you for taking the first step, calling for help. You're welcome to schedule a complimentary call of 15-20 minutes so we can talk about your concerns and explore a possible therapeutic relationship.